Enjoy a decadent hotel break for two at the Crazy Bear Stadhampton with a seven course signature dinner, champagne and continental breakfast. The Hotel is a great place to even have a small and intimate glamorous wedding.
Choose from an original room for $400, a deluxe room for $452, a superior room for $471, and a suite for $500.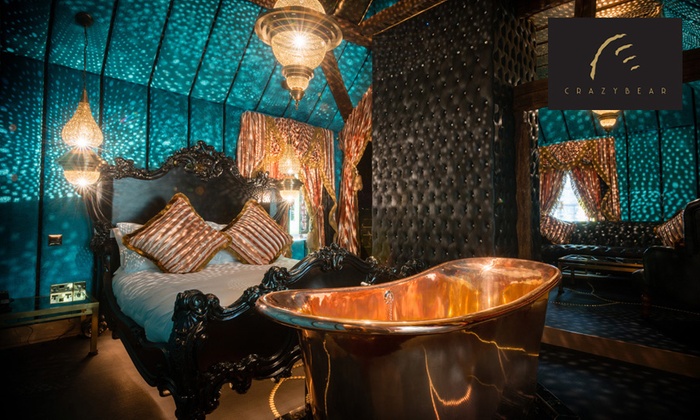 Included in the offer
One-night stay for two people with Extra-Age Brut or Rose Brut Champagne each on arrival (worth GBP 47.90), a bottle of Champagne Tsarine by Adriana in your room (worth GBP 299.95), seven course signature menu in the English restaurant (worth GBP 125.00 for two)or twelve plate signature menu in the Thai Restaurant (worth GBP 125.00 for two), and continental breakfast.
Validity
This offer is Valid until March 2020 you must book by February 29th 2020.
Cancellation Policy
Bookings are non-refundable (vouchers can be redeemed at the time of booking) and it is also non transferable